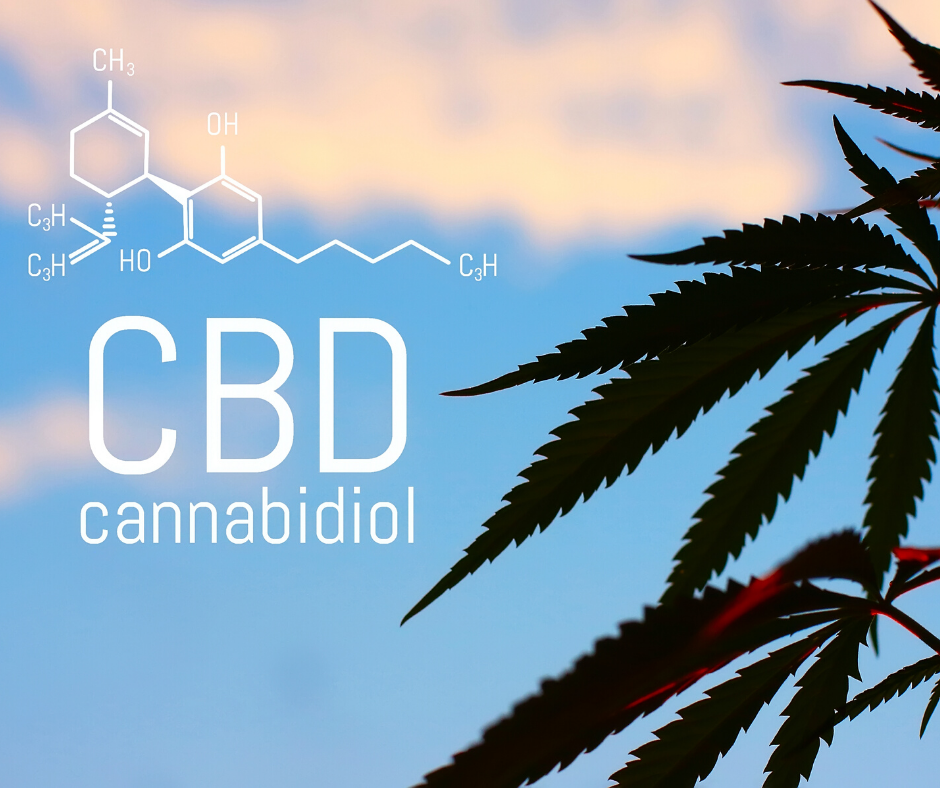 In the last few years, there has been an explosion of media coverage and marketing of CBD. It can be found in oils, gummies, drinks, spa products, pet products, and medications. What is it? What are the benefits? Is it safe? Is it right for me?
What is CBD?
CBD is an abbreviation for Cannabidiol. It is one of the active ingredients in medical marijuana. This discussion will only be for CBD, as medical marijuana is not currently legal in the state of North Carolina. There are 3 FDA approved medications that are either CBD (CB 1 receptor agonists) or tetrahydrocannabinol (THC).
Dronabinol is an oral synthetic of THC and is approved for nausea and vomiting associated with chemotherapy. It also treats weight loss in patients with HIV infection.
Nabilone (Cesamet) is an oral synthetic cannabinoid mimicking THC. It is used to treat nausea and vomiting caused by cancer drug therapy. It works on the CB 1 receptor.
Epidiolex is the most recent FDA approved medication. It is a pure CBD isolate from the cannabis plant used to treat to rare and severe forms of epilepsy in children, Lennox-Gastaut syndrome, and Dravet syndrome.
What are the benefits of CBD?
Could CBD offer relief from pain caused by arthritis or chronic pain? A study published by the European Journal of Pain indicated, using an animal model, CBD applied on the skin could help lower pain and inflammation due to arthritis. According to a report from the World Health Organization, "In humans, CBD exhibits no effects indicative of any abuse or dependence potential…. To date, there is no evidence of public health related problems associated with the use of pure CBD." More research in humans is needed to support the positive claims of CBD in reducing arthritis related pain. Unfortunately, using an FDA approved medication to treat pain is not an option, as insurance companies will not pay for these medications, if being used for an off label use. Consequently, most patients will use CBD bought commercially at hemp stores, retail outlets, or from online vendors in attempt to reduce their pain.
Is CBD Safe?
CBD is that is primarily marketed and sold as a supplement, not a medication, is not FDA regulated. This is a significant safety concern. To be sold as a CBD product without a prescription, the product cannot have more than 3% THC. The concern is that only 30% of CBD commercially available is accurately labeled. In addition, there is not an accepted certifying organization that has been tasked to certify the quality of CBD or the quantity of THC in the products that are being sold over the counter. As a result, a buyer may not know for certain that they are actually purchasing the product described by it's label.
At this point in time, the mechanism of action for how CBD works on patients with chronic pain other than to feel that it affects inflammation or modulates pain, has not been clarified. In general, CBD is safe, but it can have side effects such as dry mouth, diarrhea, reduced appetite, drowsiness, fatigue, multiple drug–drug interactions, and elevated liver enzymes. Many of these side effects are gleaned from the studies with Epidiolex. It is recommended that patients using CBD have liver enzyme function tests monitored. It should be noted, however, that the dosage of Epidiolex is a magnitude of 10 times or greater than what is sold commercially over-the-counter. In addition, the medical community does not know the most optimal dosage of CBD.
Is CBD right for me?
If anyone decides to use CBD, then this should be discussed with their primary care physician due to possible drug interactions that need to be monitored. Lab work to follow liver enzymes needs to be done intermittently. There is a possibility for patients to test positive for urine drug screens. This will need to be taken into account if pre-employment or ongoing employment requires urine drug screens need to be performed. The jury is still out whether or not this can truly help patients with chronic pain syndromes due to chronic inflammation. A trial of CBD may be recommended to see if it will be effective for your pain.