At EmergeOrtho—Triangle Region, we always prioritize treating orthopedic conditions conservatively. But, when arthritis of the hip joint or osteonecrosis (avascular necrosis) has not responded to nonoperative treatment approaches—or a severe fracture has occurred—your orthopedic surgeon will likely recommend a hip replacement.
Our Joint Replacement Teams are known for having some of the best hip replacement surgeons in North Carolina. Our board-certified, fellowship-trained orthopedic specialists are experts in their field, recognized for practicing advanced and minimally invasive hip replacement procedures and dedication to patient-centered care.
It is the goal of all our highly experienced surgeons to help restore your mobility, improve your overall quality of life, and help you Emerge Stronger. Healthier. Better.
Exploring Hip Replacement Options and
Surgical Techniques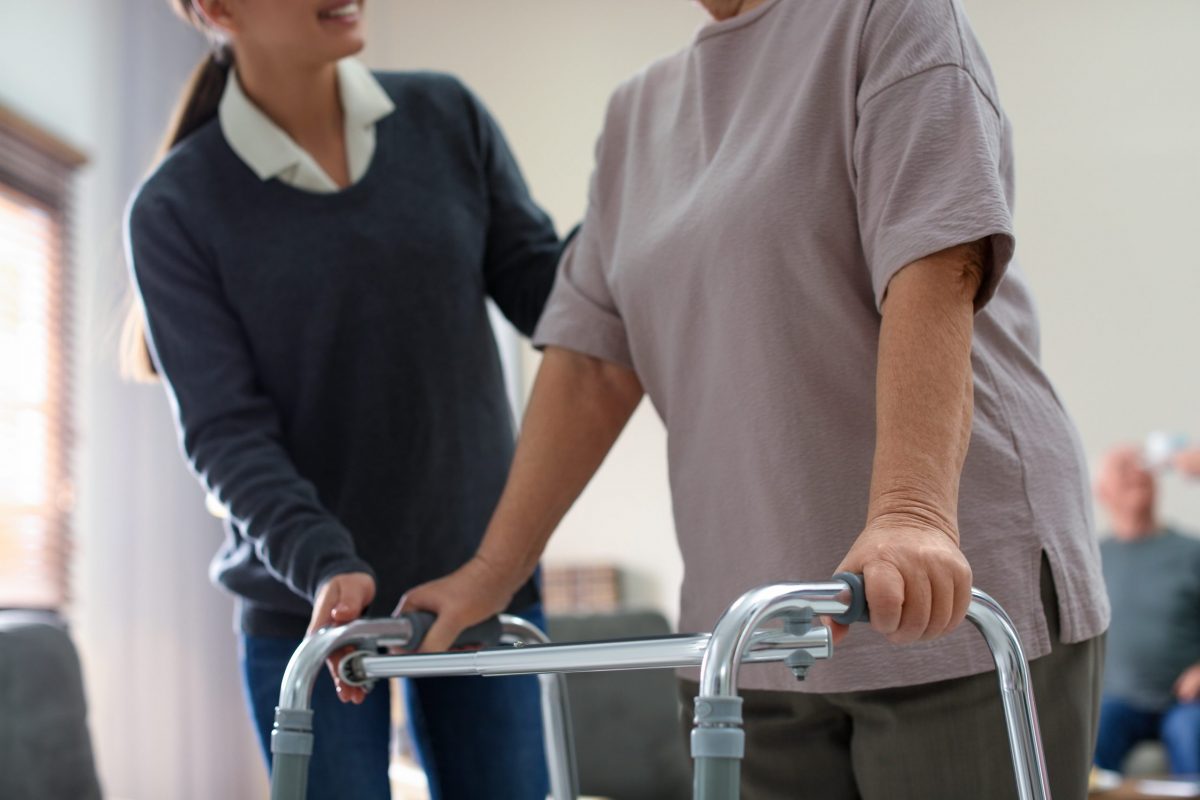 Before exploring hip replacement options, your hip surgeon will ensure that every conservative treatment option has been exhausted first. Examples of nonsurgical treatment options for hip conditions include:
Anti-inflammatory medications

Heat therapy

Massage

Creams and ointments to relieve pain and inflammation

Exercise

Physical therapy

Pain-relief injections
If these treatment methods (and others) do not relieve symptoms or help restore mobility of the hip, there are several types of hip replacement procedures available. Based on your situation and the physician you are working with, will determine the best possible replacement option for you.
Traditionally, hip replacements were performed using an 8- to 12-inch incision, in which the surgeon removed damaged cartilage and bone. Then, an artificial joint and implants composed of metal, plastic, or ceramic were inserted and used as replacements for your hip.
Now, orthopedic surgeons are able to perform total hip replacement utilizing minimally-invasive surgical techniques designed to preserve the hip muscles and quicken healing. These types of hip replacements can be done as direct anterior or posterior surgeries.
An anterior hip replacement approach allows the surgeon access to the hip joint through the natural space residing between the front of the pelvic muscles.
The posterior hip replacement surgical technique involves accessing the hip joint from the back of the hip.
In addition to being less invasive than traditional total hip replacement, the anterior and posterior hip replacement approaches:
Reduce trauma to the muscle.

Involve few to no restrictions after surgery.

Require smaller incisions (three to four inches).

Only require an overnight hospital stay, or can even be done as an outpatient procedure.

Have improved overall outcomes and patient satisfaction.
Other Types of Hip Surgeries
In addition to total hip replacement surgery, you may have heard of a partial hip replacement or hip replacement revision. A partial hip replacement is typically performed for hip fractures in older patients. In this procedure, rather than removing the full hip joint, the surgeon only replaces the "ball" of the hip joint and not the socket.
If you have had a hip replacement surgery and the outcome was not 100%, your physician may perform a hip replacement revision to make corrections or head off potential issues. During this procedure, your surgeon removes and replaces some components of the artificial hip, or all of them, based on the degree of damage. Metal pieces or a bone graft may be used to stabilize the new hip implant during revision surgery.
Making the Most of Hip Surgery Recovery
Recovery from hip replacement surgery is typically quick and arthritis pain often subsides immediately following surgery. Our EmergeOrtho—Triangle Region Hip Team will do everything possible to help ensure you experience a safe and successful recovery. Post-surgical guidelines provided by your surgeon often include:
Pain Management


Your doctor will help advise you on how to best manage your pain. Non-steroidal, anti-inflammatory drugs (NSAIDs) are often recommended to reduce pain and inflammation.

Physical Therapy


Your surgeon and/or

physical therapist

will devise an outpatient physical therapy hip-conditioning program following hip surgery. Special exercises and stretches are prescribed to help restore mobility and flexibility and build muscle and endurance. Often, our patients progress almost immediately from using a cane to walking independently during the recovery process.

Side-Effect Prevent


To help avoid complications and side effects such as infection and

blood clots

, your surgeon will encourage you to take special precautions during recovery. This includes taking blood thinners to prevent blood clots and practicing proper wound care (making sure stitches, staples, and glue remain dry and bandaged).
It is also important, immediately following hip replacement surgery, that you keep your home free of tripping and falling hazards. In addition to removing loose rugs, cords, and wires from walking paths, always use assistive devices—walkers, crutches, canes—as advised, until you are fully healed (and as advised by your physician). The more closely you follow your postoperative recovery recommendations, the better your outcomes will be!
If you would like more information about hip replacement surgery or would like to be seen by an EmergeOrtho—Triangle Region hip specialist, self-schedule a consultation now. Or, please call us any time at 984.666.2201.