EmergeOrtho is known throughout North Carolina as the premier choice for, subspecialty orthopedic care. Equally renowned for our Physical Therapy services, several of our practices offer local patients innovative Rehabilitation and Muscle Performance options such as blood flow restriction therapy (BFR therapy).
Blood flow restriction therapy encourages the development of muscle strength without imposing exercise loads that are potentially dangerous to the joints and connective tissues. Personalized blood flow restriction rehabilitation is yet one of many examples of EmergeOrtho's commitment to helping each patient Emerge Stronger. Healthier. Better.
What Is BFR Therapy and How Does it Work?
Blood flow restriction therapy uses a safe, medical-grade tourniquet to restrict blood flow during exercise. The restriction enables your muscles to grow in size and strength faster than with traditional methods of heavy lifting. While described as innovative, BFR therapy has actually been utilized by the United States Military to assist wounded soldiers in their recovery for years, referred to as the (Delfi Tourniquet System–PTS).
Most recently, Professional Sports Teams and Division I Collegiate Athletics teams are using BFR therapy with their athletes for both rehabilitative and performance gains. Check out Owens Recovery Science News to Learn More.
Is it Safe?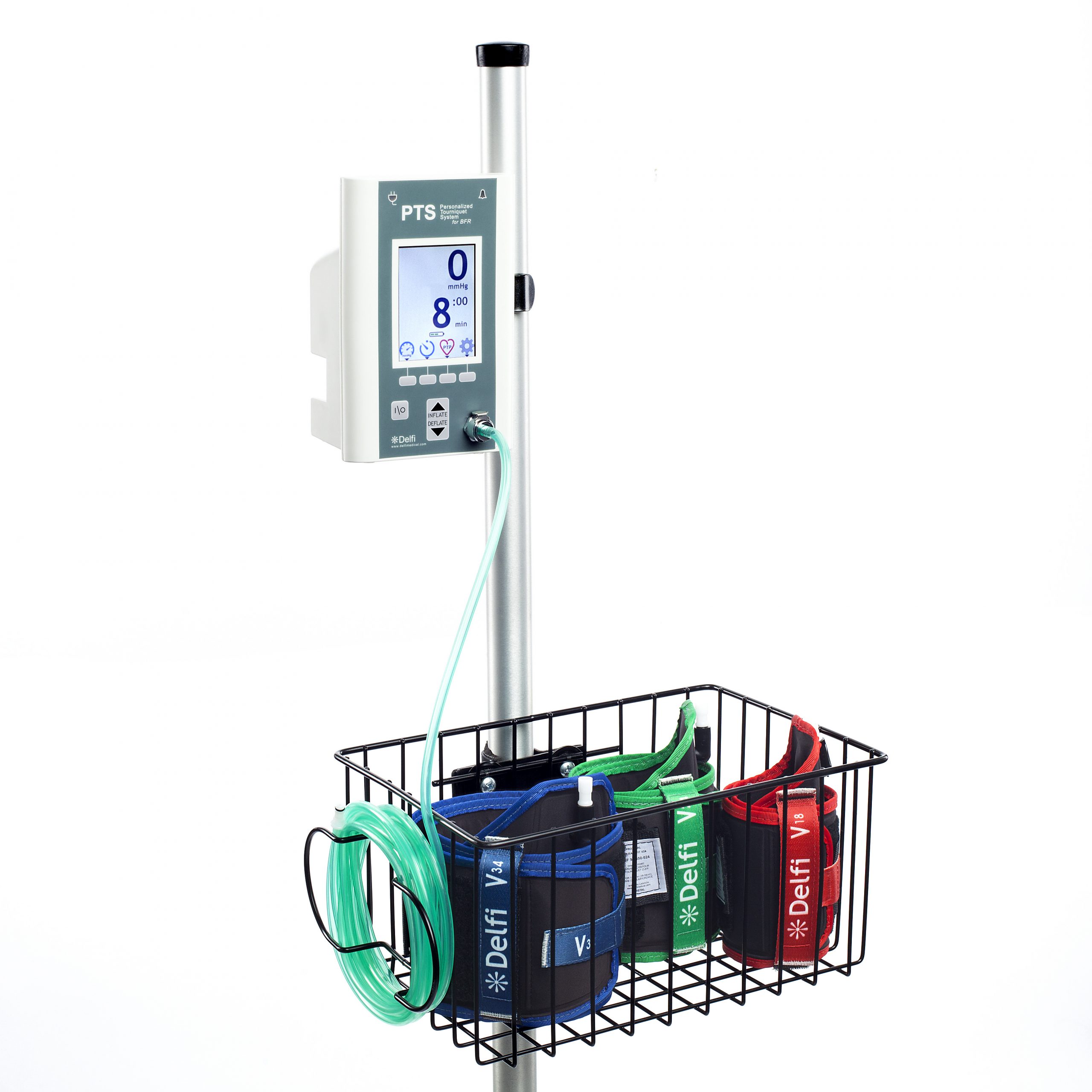 Yes. The Delfi -PTS blood flow restriction device utilized by EmergeOrtho board-certified and highly-trained Physical Therapists is Food and Drug Administration (FDA) certified.* The Delfi-PTS uses a Doppler System to measure the pressure necessary to safely restrict blood flow of the arm or leg. This modality is referred to as "personalized blood flow restriction therapy," because tourniquet pressure is determined by our EmergeOrtho physical therapists for each patient, at every treatment, to ensure safe and effective treatment.
Before the tourniquet is inflated for exercise, your personalized tourniquet pressure (PTP) is calculated. Throughout each exercise, the device continuously monitors the pressure and adjusts as needed. Recent research has shown that this type of treatment can actually decrease the likelihood of developing a blood clot.
*Be cautious using any non-FDA approved products for blood flow restriction, as they can be dangerous.