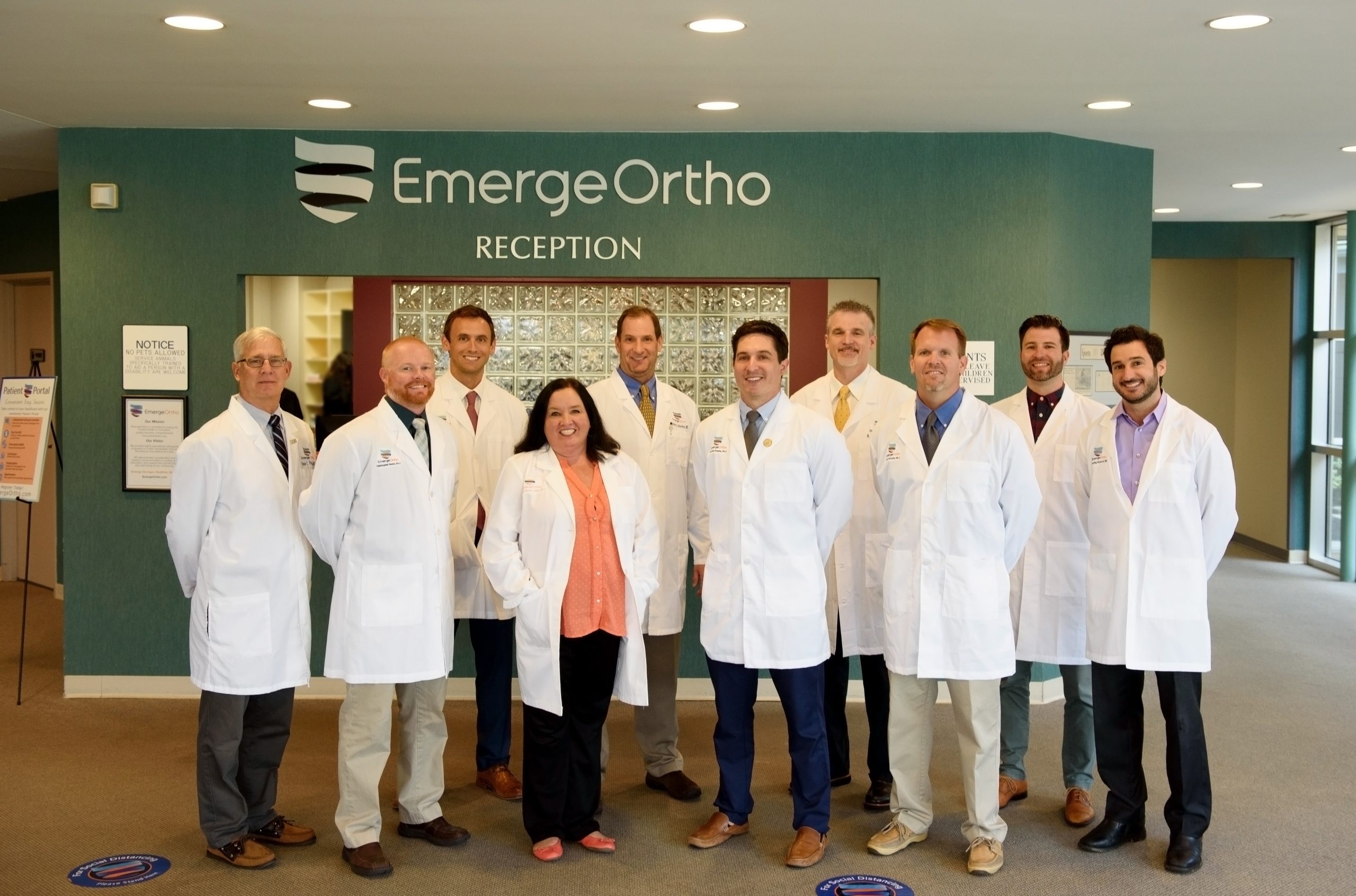 From searching for an ortho doc near me to more specific queries such as a rotator cuff doctor near me, EmergeOrtho's Wilson Practice is the result residents hope for. Only a highly-experienced orthopedic doctor can ensure you receive the precision diagnosis and personal treatment necessary for optimal recovery. We also offer walk-in orthopedic urgent care, physical therapy, and much more.
Wilson Orthopedic Doctors
: Experts in Their Field
Whether you work with one of our sports medicine doctors, orthopedic hand specialists, or knee replacement surgeons—you can rest assured that you are receiving the highest quality, patient-centered care.
All our orthopedic doctors are board-certified and many of our orthopedic surgeons are fellowship-trained. This means that at EmergeOrtho—Wilson, you enjoy access to some of the best knee and hip doctors, rotator cuff surgeons, and sports medicine specialists in the region (and nationwide!) Of course, this is but a small sampling of what our subspecialty orthopedic doctors and surgeons address. Take a look at our full list of orthopedic services below:
To experience what it is like to work with one of our hip doctors, knee replacement surgeons, or other orthopedic experts, simply fill out the form attached!