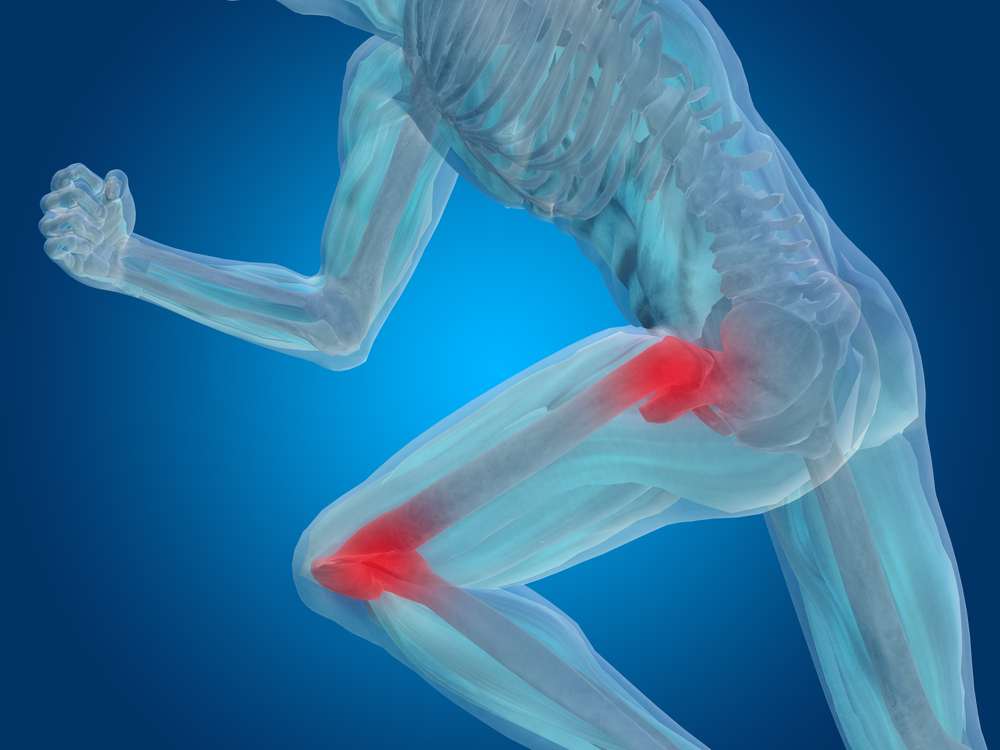 According to the Arthritis Foundation, hip and knee osteoarthritis contributes substantially to disability—worldwide. Research further demonstrates that the frequency of knee osteoarthritis has nearly doubled, affecting approximately 19% of Americans ages 45 and older. For athletes and active adults, osteoarthritis of the knee and hip can affect mobility, produce pain and discomfort, and even disrupt the ability to perform daily routines. To help protect cartilage in these much used and needed areas of the body, osteoarthritis prevention tips can help.
At EmergeOrtho–Triangle Region, our Hip and Knee Pain Team utilizes innovative, sophisticated approaches and technology to help diagnosis, prevent, and treat osteoarthritis. Our compassionate, skilled physicians work together to establish personalized joint pain prevention plans to help you return to a life in motion.
How to Prevent Cartilage Loss (Osteoarthritis)
Many people wonder what causes osteoarthritis and why it is so common. Essentially, osteoarthritis refers to the gradual wear and tear of the cartilage that cushions your joints. Corrosion of cartilage is common among athletes, active people, and those age 65 and older.
When you think about how much the body relies on the cartilage that protects the joints, it makes sense that the hips and knees are particularly susceptible to cartilage loss. Healthy hip and knee cartilage are essential in sports like soccer, football, skiing, and tennis for athletes. Everyday tasks rely on the hip and knee joints too; think about simply walking up and down the stairs or picking up a dropped object.

Video content is not intended to be a substitute for professional medical advice, diagnosis, or treatment. Please consult your physician or physical therapist before performing knee exercises and stretches at home.
The questions we receive from many of our athlete patients and active adults is how to stop osteoarthritis from progressing. Take a look at a few osteoarthritis prevention tips recommended by board-certified, EmergeOrtho–Triangle Region Hip and Knee Specialists:
Get Active


According to the Arthritis Foundation, physical activity helps reduce pain and improve physical function for adults with osteoarthritis by 40%. Experts suggest 30 minutes of moderate to intense exercise, five times a week to help joints remain flexible, strong, and healthy. Ask your orthopedic physician or physical therapist for specific exercises to help strengthen the muscles that support and stabilize your hips and knees.

Maintain Healthy Weight


Obesity and osteoarthritis are scientifically linked.

One-third of all adults

who are diagnosed with obesity also have arthritis. Research demonstrates that for every extra pound gained over your healthy weight, four pounds of stress is added to the knee and hip joints. In addition to excess weight, fat tissue itself presents a problem. Fat tissue produces proteins referred to as 'cytokines'. These proteins alter the state of healthy cartilage leading to pain and inflammation.

Protect Yourself


Although wear and tear often occur gradually, a traumatic injury can trigger osteoarthritis as well. An individual who has experienced a dislocation, fracture, ligament strain or tear, is at a much higher risk of developing osteoarthritis. To keep the knees and hips safe, athletes should protect themselves by wearing the appropriate protective sporting gear and equipment. Non-athletes can prevent injury by making sure to properly hydrate, rest, and be mindful of posture when lifting and carrying heavy items.

Monitor Blood Sugar


Newer studies demonstrate that patients with diabetes are at a higher risk of osteoarthritis. Diabetes can trigger inflammation that eventually leads to cartilage loss.

Consult an Orthopedic Specialist


Orthopedic specialists can provide special imaging testing (X-ray and MRI), combined with additional diagnostic testing to detect the development of osteoarthritis. Family history may also help determine your risk for knee or hip osteoarthritis.
Are You in Need of Treatment?
If you are concerned that you may already be experiencing osteoarthritis in the hip or knee, the fellowship-trained subspecialists at EmergeOrtho–Triangle Region are here to help. We serve a wide variety of local North Carolina patients with the most effective and innovative treatment methods so you emerge stronger, healthier and ready to resume an active lifestyle.
To learn more, self-schedule an appointment now. Or, call us any time at (919) 220-5255.