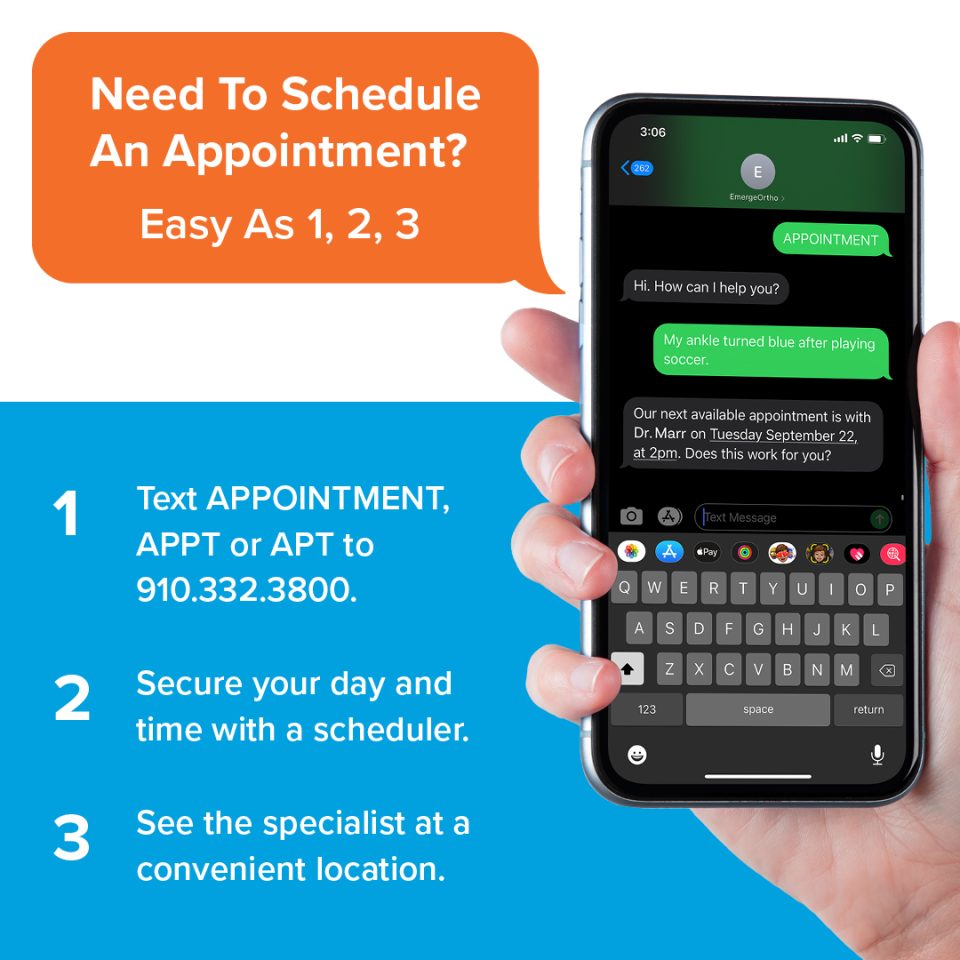 A New Level Of Orthopedic Care Has Emerged
Now you can schedule an appointment with EmergeOrtho from the palm of your hand.
Simply text APPOINTMENT, APPT or APT to 910.332.3800 and begin a secure, two-way conversation with a scheduler. No waiting on hold, and no log-in or app download required. It's as easy as texting with a friend.
"This gives our patients three convenient ways to make an appointment with us, and of course, patients can still call our main number for an appointment, or request an appointment online." said Jennifer Loper, Director of Marketing, Business Development and PR for EmergeOrtho Coastal Region. The beauty of texting is that patients are having a real-time dialogue with a scheduler who can determine which specialist the patient needs to see, and immediately reserve the next day and time that suits them."
So next time you need an appointment with EmergeOrtho, why not put messaging to the text?