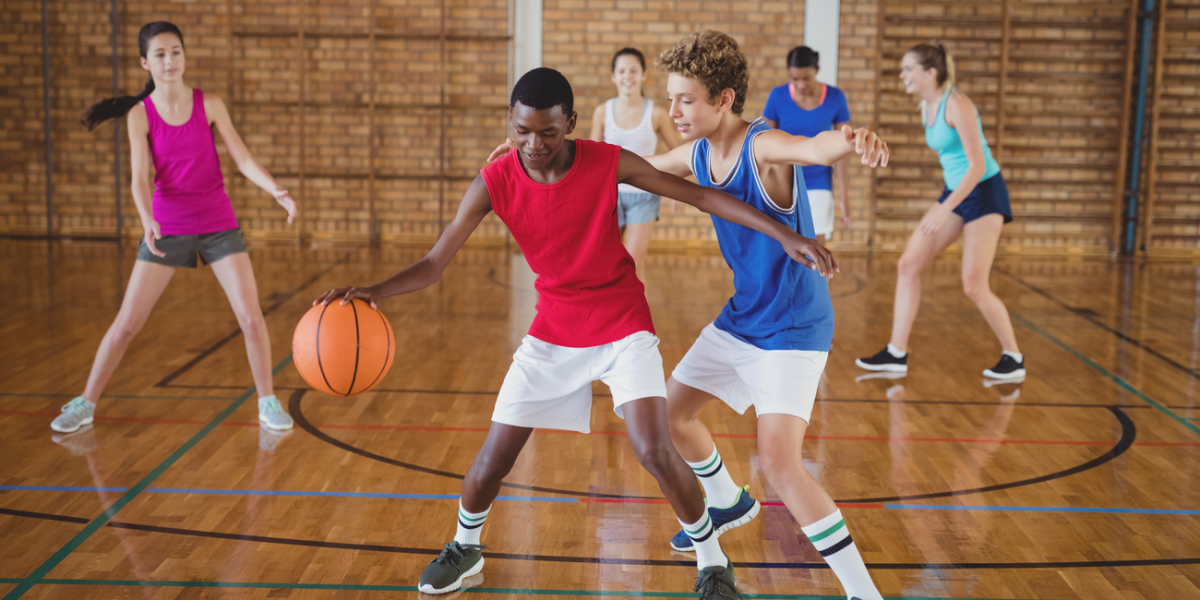 While much of the current cautionary discussion regarding youth sports surround soft tissue injuries, it is equally important for parents to be aware of the risk of growth plate fractures. According to the American Academy of Orthopedic Surgeons (AAOS), an estimated 15% to 30% of all adolescent fractures are growth plate fractures.
At EmergeOrtho—Triangle Region, we have a dedicated Orthopedic and Sports Medicine team skilled and practiced in addressing a number of youth-sports related injuries. Find out everything you need to know regarding growth plate fracture healing time and diagnosis to treatment options and more from North Carolina's premier specialty orthopedic practice.
What Causes Growth Plate Fractures?
The elbow and wrist, metacarpal bones in the hands, the femur in the thigh bone, and the tibia and fibula of the lower leg are common locations of growth plates prone to fracture.
There are several causes of growth plate fractures, which include:
Competitive Sports


Football, gymnastics, basketball, baseball and other competitive sports account for one-third of growth plate fractures.

Recreational Activities


Skateboarding, sledding, skiing, and biking comprise close to 20% of recreational-related growth plate fractures.

Developmental and Environmental Factors


Bone infections, neurological disorders, radiation medications, and genetics are also potential risk factors for growth plate factors.

Car Accident


A motor vehicle accident or other similar unexpected trauma can produce a growth plate fracture.
Because girls finish growing faster than boys, growth plate fractures are more common among young males.
Symptoms of growth plate fractures include:
Crooked or deformed limb (often visible to the eye)

Tenderness, swelling, and warmth that radiates in the area toward the end of the bone close to the joint

Difficulty or inability to move or place pressure on the affected limb
Diagnosing a Growth Plate Fracture
When our fellowship-trained orthopedic physicians examine and determine a growth plate fracture, the diagnosis will be classified as one of the following five types of fractures:
Type I Fracture

. The bone end separates from the bone shaft

Type II Fracture.

As the most common type of growth plate fracture, the fracture breaks through part of the bone at the growth plate and cracks through the bone shaft

Type III Fracture.

The fracture crosses through a section of the growth plate, breaking off a piece of the bone end.

Type IV Fracture.

The fracture breaks through the bone shaft, growth plate, and end of the bone.

Type V fracture.

A more rare type of growth plate fracture, they are caused by a crushing injury.
This hierarchy of fractures is referred to as the Salter-Harris system.
Treating a Growth Plate Fracture
Most growth plate fractures heal properly and when treated appropriately have no long term complications moving forward.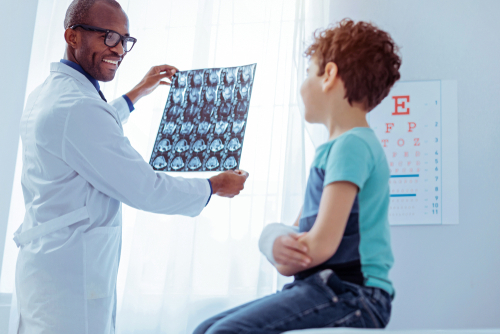 Most growth plate fractures may be addressed through non-surgical treatment methods such as bracing or a cast to immobilize the injured area. It will be important for your child to adhere to the activity-restriction(s) provided by your orthopedic physician during the recovery process.
A more serious growth plate fracture may require surgery. Orthopedic surgeons typically utilize open reduction and internal fixation surgical procedures to promote growth plate fracture healing. This allows the surgeon to reposition bone fragments and reinforce them with screws, wires, or mental plates when needed.
How Long Does it Take to Heal a Growth Plate Fracture?
Growth plate fracture healing time varies based on the type and location of the fracture. Typically, it takes several weeks for a growth plate to fully heal. Your orthopedic physician or physical therapist will likely recommend special physical therapy exercises and stretches to promote further healing. And, our EmergeOrtho Orthopedic doctors will want to keep an eye on the healed injury following recovery to ensure growth is proceeding as it should.
Our ultimate goal is to provide our Triangle-area patients with the best in personalized, compassionate orthopedic care. We will do all we can to help your child Emerge Stronger. Healthier. Better.
To learn more, self-schedule an appointment now. Or, call us any time at (919) 220-5255.